Tree of Life & Brick Paver Memorials
Tree of Life Details
Brick Paver Details
Tree of Life Details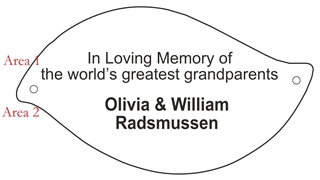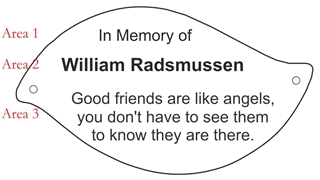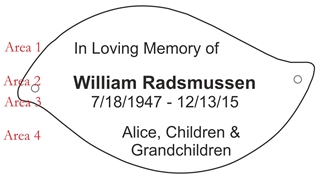 Choosing to remember or honor someone special provides a lasting tribute – not only to the memory of that loved one, but as a continuing gift for others you may not even know. The Tree of Life is such a tribute, dedicated to those who wish to remember or honor others by their caring and generous gifts – gifts that help us fulfill our mission of providing exceptional care and support to West Alabama residents who are touched by end-of-life issues.
The Tree of Life is a permanent fixture at the Helen H. Hahn House, mounted where visitors can appreciate its purpose. The mahogany finish trunk is topped by 423 brass leaves (3.4" x 1.9") inscribed with special messages, serving as a touching reminder for friends and family and providing ongoing support to those dealing with terminal illnesses.
Leaves are available for a $250 donation and can be customized with up to four areas.  See examples above.
All donations are 100% tax deductible.
Brick Paver Details
The Tree of Life & Brick Paver donation forms are currently being revised and are unavailable at this time. We are sorry for any inconvenience.
Please use the "Make a Donation" button at the top of the page and indicate in the comments field which memorial option you would like. Also, include the text to be displayed on the leaf or brick in the comments field.